Upholstery Cleaning Bromley br1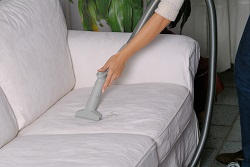 Keep Your Upholstered Furniture Look and Smell Fresh with Professional Cleaning Services
Having a clean and well-maintained sofa is essential to maintaining the aesthetic of any home. Not only will it give your home a sparkling appearance, it can also help improve the air quality in your home. For this reason, professional upholstery cleaning services become indispensable. Bromley Cleaners provides high quality sofa cleaners around Bromley & BR2 area. We use powerful cleaning techniques such as steam cleaning to ensure that your furniture is restored back to its original condition.

While our primary focus is on deep cleanings, we also understand that every customer has individual requirements. Our experienced technicians work together with each customer to tailor their services for their specific needs. We provide deodorization services if you want your furniture smelling fresh again and we also offer stain-resistant protective coating so you don't have to worry about staining or spilling something on your upholstered furniture. We even do fabric repairs to help bring the piece back to life. So no matter what type of sofa or armchair you have, we are here to help you get it back clean and good as new!

What makes Bromley Cleaners different is our commitment towards providing excellent service at a reasonable cost. Our team of professionals guarantees an excellent job that's worth every penny of your investment. They will restore your furniture beyond just looking clean - they will make sure that it's thoroughly and deeply cleaned, free from allergens and pollutants that could be released into the air due to a deeper layer of dirt not reached by standard cleaning methods.

We know how important it is for you to get the most out of your furniture and that's why we make sure all our work is done safely without any compromise on quality. So if you're looking for outstanding upholstery cleaning with professional results give us a call now at [Phone] and make an appointment today!